Simplicity, minimal distractions and reassurance are among the essentials for a successful payment page
There's a lot at play when it comes to converting a user into a subscriber – engagement, enough added value, reassurance, a good UX, customer support… and this shouldn't be forgotten when it comes to the most important part of the funnel. Payment…
So, how can you build a successful subscription payment page?
Ease and simplicity
Reassurance & transparency
Minimal distractions
Increase retention
Make sure the reader converts
Offer options
---
Ease and simplicity
Only ask for the most essential information (why do you need someone's postal address if their subscribing to a digital-only offer?)
A single page for all payment info
Don't forget about a mobile-friendly version of this page (and all conversion steps for that matter)
Clicks over typing (i.e. how can you collect this data point without requiring much effort from the reader?)
Consider 'fold-away' sections of the page, such as only showing the form for one payment method at a time, just like The Telegraph: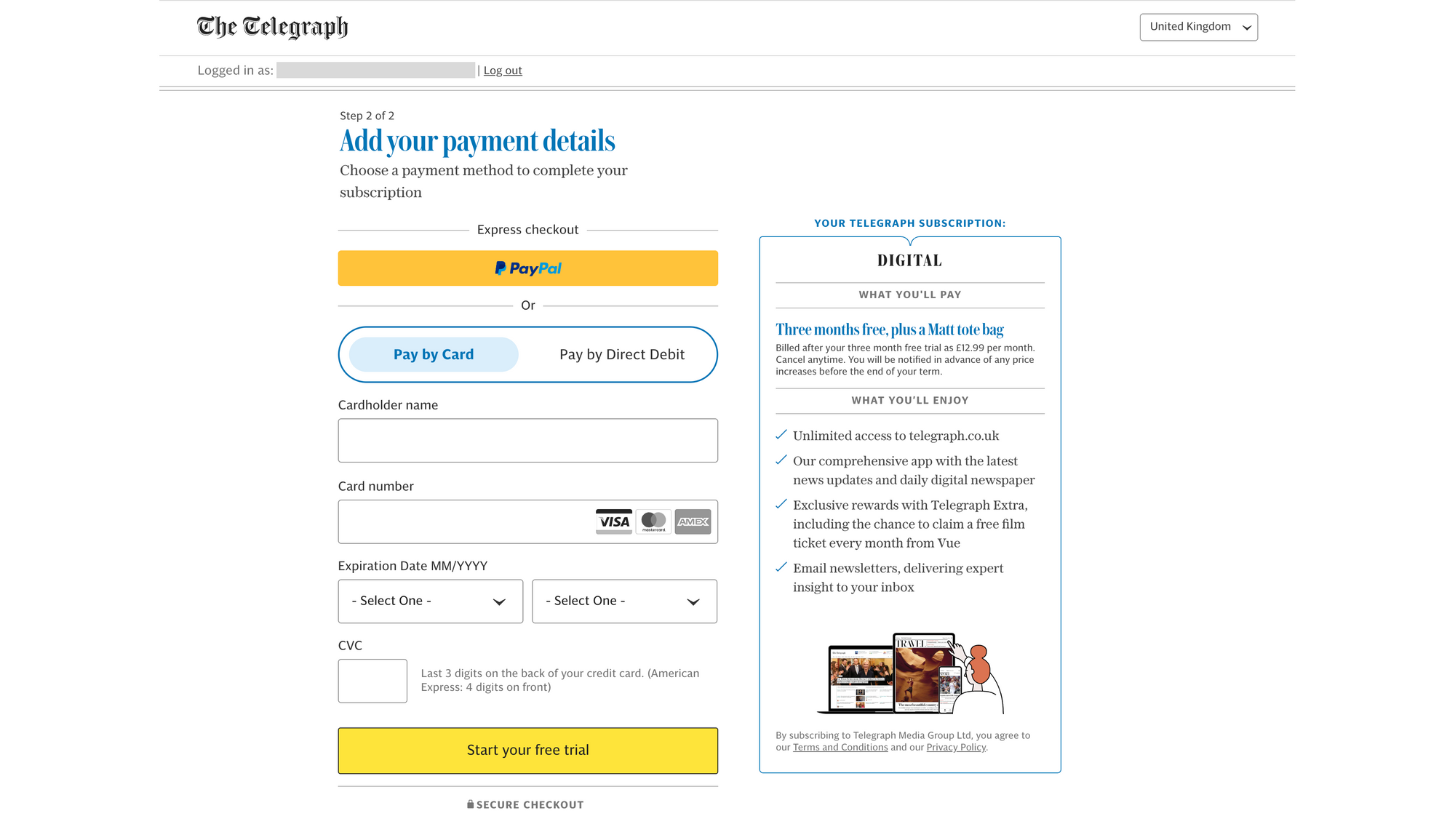 ---
Reassurance & transparency
Building a trusting relationship is vital for high conversion and retention rates, and payment is a touchy step in the user's journey. The key is to not keep anything hidden – be very clear about what you'll take from their account, what this payment will give them access to and how often they'll have to pay.
If a user's subscription will renew automatically, make sure to tell them on this page
If it's a free trial, explain why you're collecting payment

Use bold text and icons to highlight key features that will reassure users:
Verified secure payment (include certification badges or logos)
"Cancel anytime" or "No commitment"
"Money-back guarantee" (a unique strategy employed by Babbel as an alternative to a free trial, filtering out the bargain hunters whilst reassuring users that they can change their mind within 20 days)
Links to contact customer support or discuss options on a live chat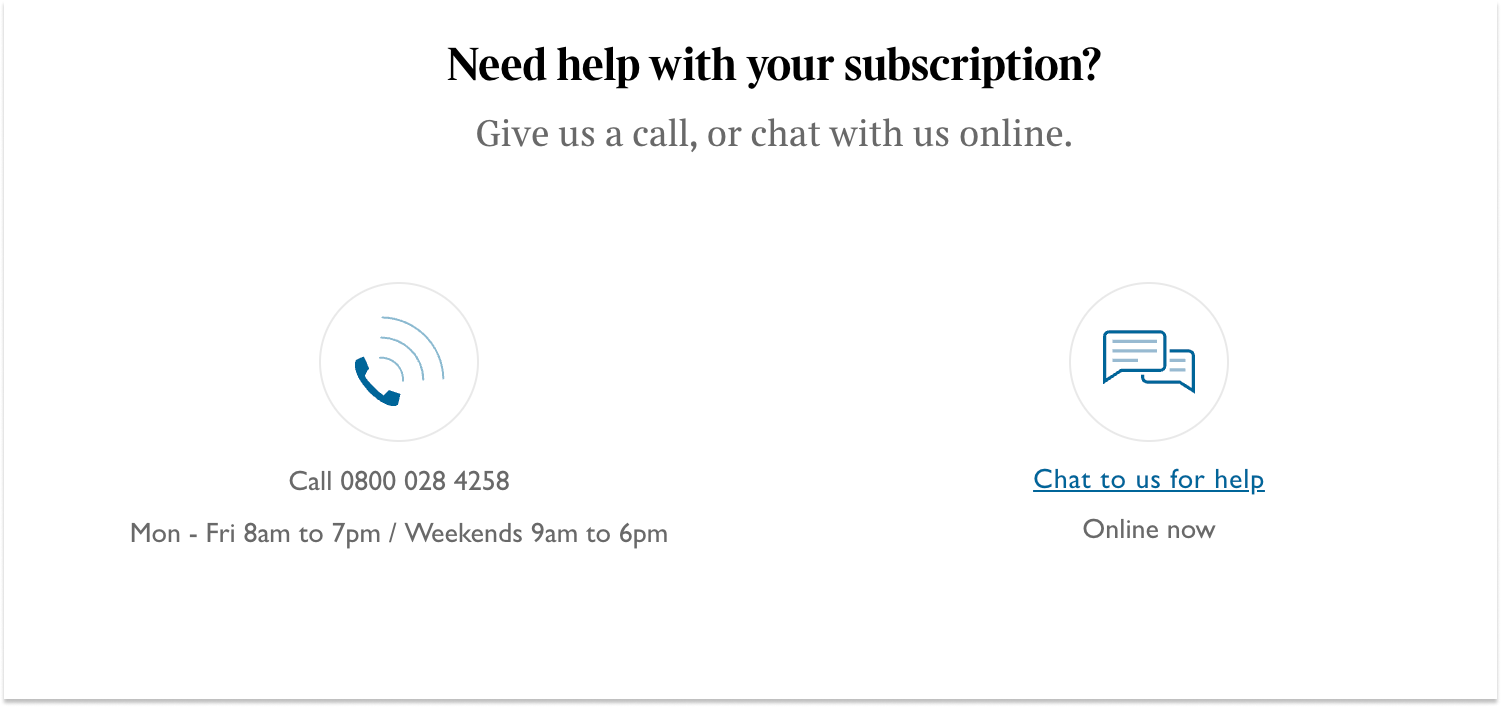 Add an 'Order summary' for full transparency, including the billing date, amount and recurrence: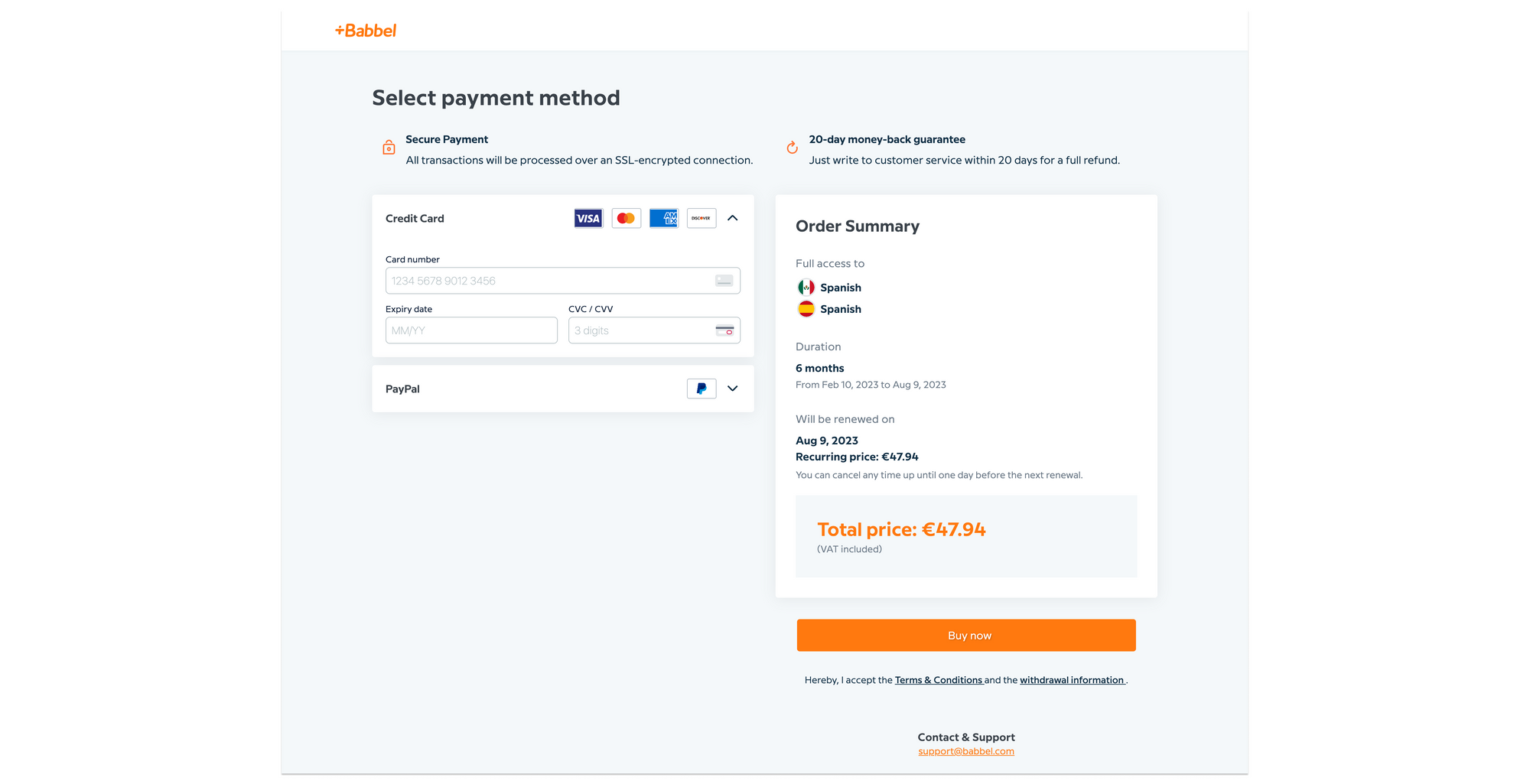 ---
Minimal distractions
Keep things simple – no advertising, images or unnecessary text on this page, the priority is to provide a smooth, engaging user experience that causes zero friction.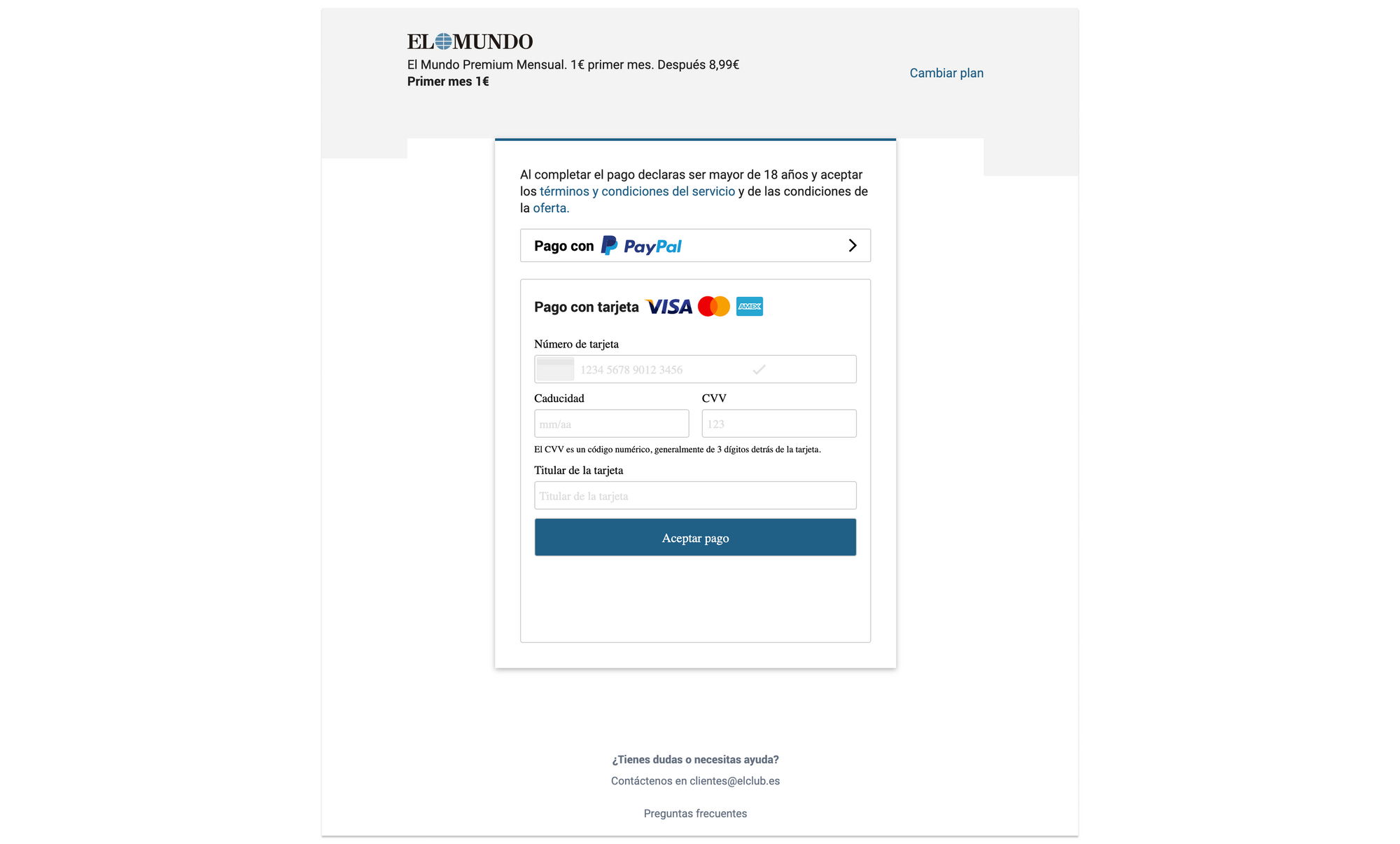 ---
Increase retention
Work on increasing retention rates before the user has even subscribed:
Test monthly vs annual payment to discover which proves the most valuable for high CLTV and retention, fore-fronting the winning option
Clear communication and transparency will naturally support retention rates as you start to develop a closer relationship with the user before they've even finished subscribing
Promote recurring payment options rather than relying on the subscriber to transfer the payment
Le Figaro offers a 10% discount to those who subscribe with the automatic payment method: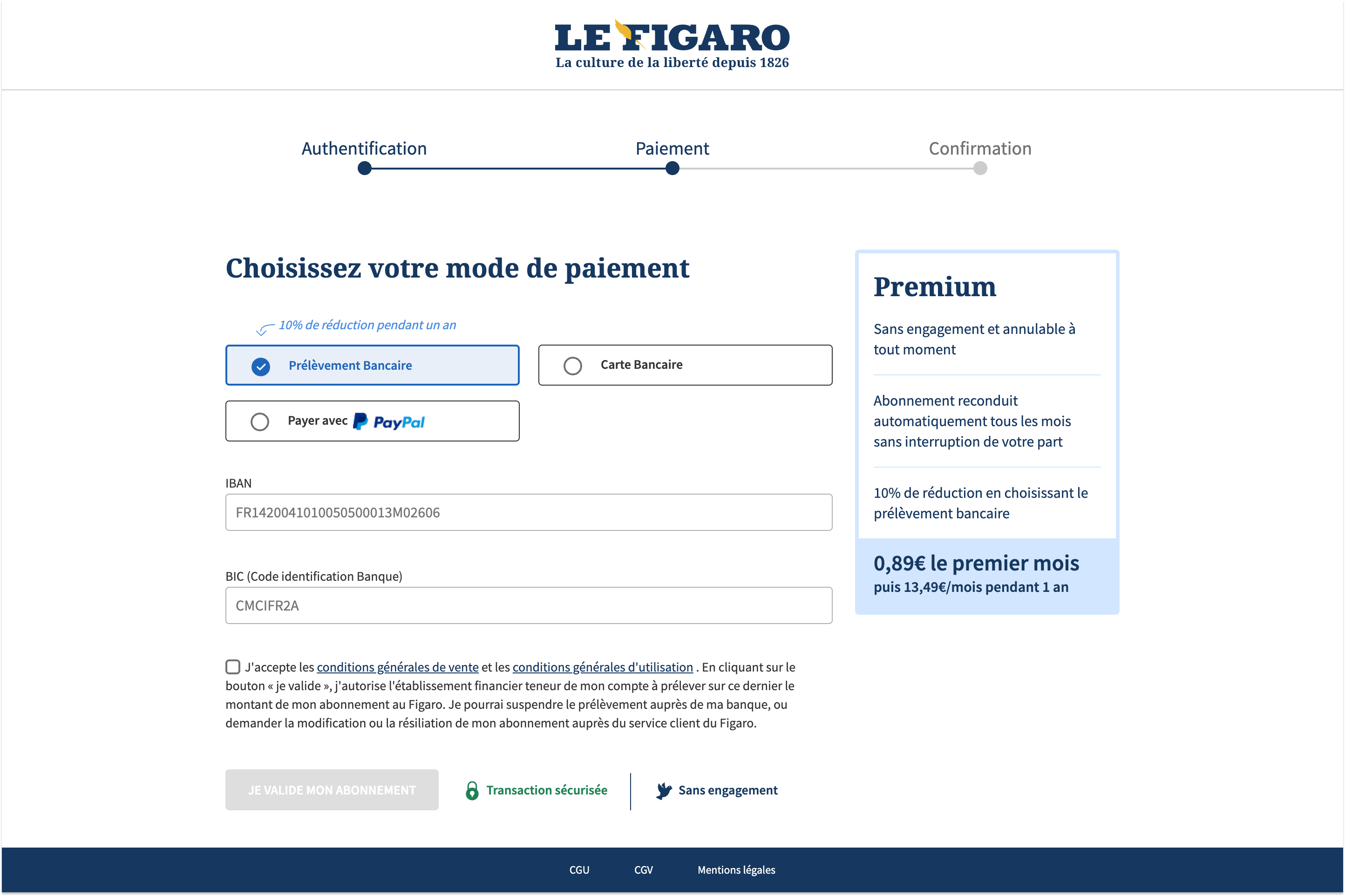 ---
Make sure the reader converts
The ultimate goal of payment in the conversion funnel is, of course, that a user actually finalizes the process to become a subscriber.
Integrate a pop up if the user takes too long to check everything's ok
Make sure support options are within reach – e.g. with a chat bubble in the corner
Consider collecting email address as the first step in the conversion funnel to target an email campaign if the user abandons the process, a technique employed by Netflix
---
Offer options
Multiple and reliable payment methods to choose from
Monthly or annual payment
Print + digital vs digital-only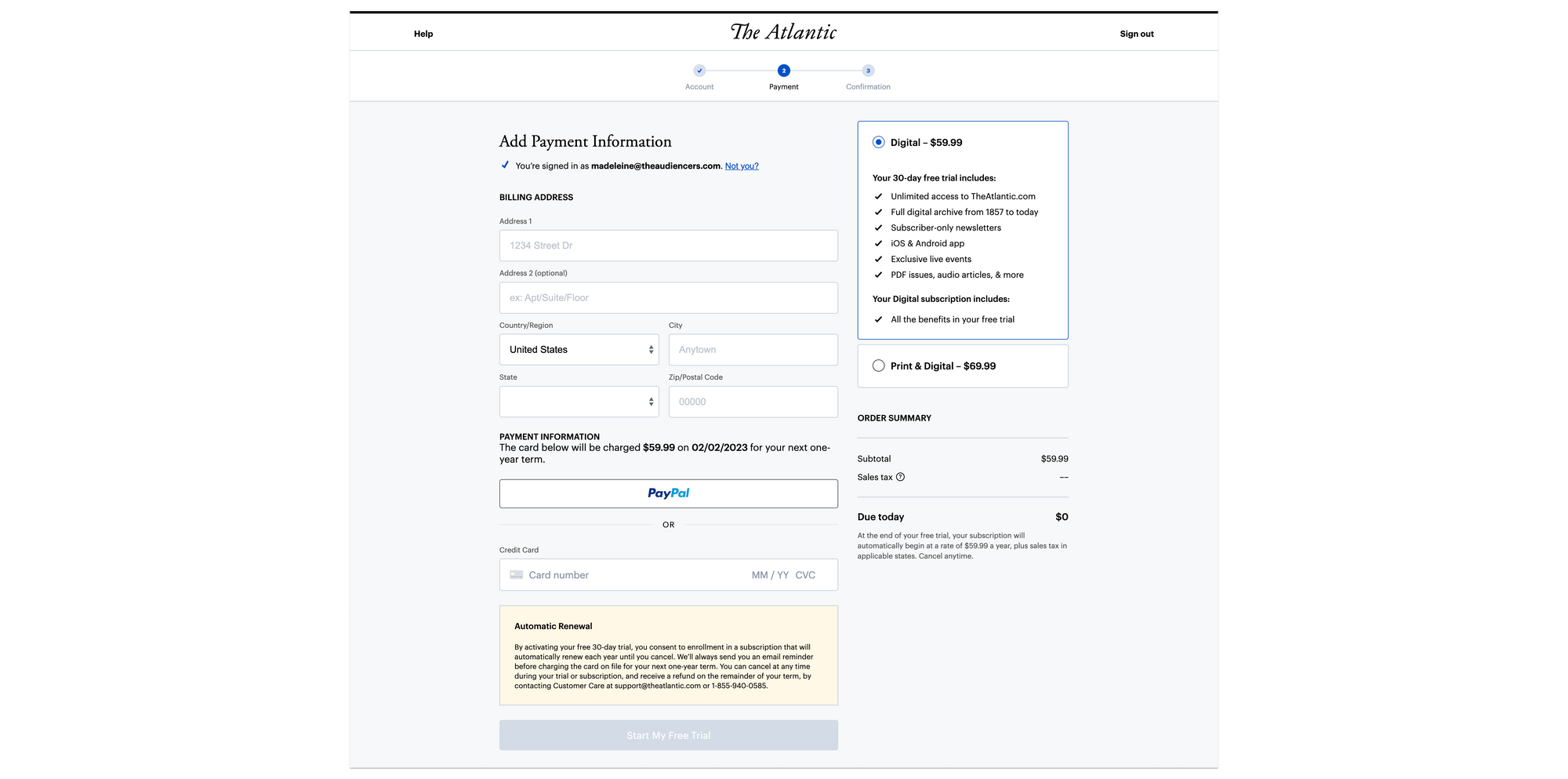 Madeleine White
Content Marketing Manager, Poool