Digital publishers know the scenario all too well. There's more competition for eyeballs than ever before and more opportunities for advertisers. As we head into 2H 2022, publishers will be assessing the landscape and trying to balance budgets while increasing audiences as consumer preferences and choices continue to evolve.
It's not a time for the weak of heart.
Here are some of the top digital media trends for 2H 2022 that have particular relevance for digital media publishers.
Advertising Trends
Content Trends
Digital Technology Trends
Social Media Trends
Audience Trends
Digital Publishing Trends in Advertising
Evolving consumer preferences and a major change to data collection highlight changes in the year ahead.
A Cookieless Future
Google Chrome, the world's most popular browser, has granted a stay of execution for the cookie in 2022 and will now wait until 2023 to move to a cookieless future. Apple Safari and Firefox are already blocking cookies by default. Regardless, it's time to act.
Publishers need to take proactive steps to safeguard their ad delivery mechanisms to prepare for a world without cookies. Publishers are already increasing reliance on first-party data and contextual advertising.
Ad tracking and privacy concerns will also be front and center for consumers. The impact of GDPR, CCPA, CPRA, and other privacy legislation has put publishers on notice that they need to do more to protect consumer data.
Google abandoned their FLoC solution after tests and feedback, and are now focused on testing Google Topics. Read our FAQ on Google Topics for media publishers.
Consequently, the importance of first-party data strategies (and zero-party), as well as systems for leveraging visitor data, has increased greatly in the last 12 months. 
Revenue Diversity
Though ads will continue to be the major source of revenue for publishers, the industry is in a perfect storm of disruption, making revenue diversification a priority. Elements of the storm include:
privacy regulation rocking the internet globally,

adblocking taking a third of ad revenues on average,

tracking blockers and the end of third-party tracking looming

ad fraud and bots costing millions and damaging trust in the industry as a whole,

major media mergers and the lost of two newspapers a week as recently reported by NiemanLab.
Publishers should be working on strategies and options to expand revenue streams beyond advertising, including subscriptions, ecommerce, premium newsletters, donation campaigns, affiliate marketing, and more.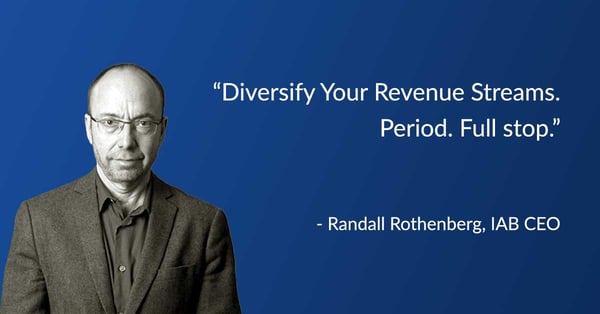 Shorter Video Ads Boost Recall
In 2022, analysts expect digital video spending to top $168 for every internet user in the US on the way to totaling more than $78.5 billion by 2023.
Yet with the increased spending, consumers are increasingly frustrated with having to sit through pre-roll ads before getting to the content they want. Publishers and advertisers are moving to shorter ads or two-stage ads that are specifically designed to beat the Skip button.
25% of adults say they'll close out a video within 10 seconds.

TikTok and Instagram Reels are both capitalizing on shorter video formats, and Google has launched YouTube Shorts for the growing demand. Short form video ads, typically 5-16 seconds long, are particularly effective for building brand awareness.

Facebook video ad data showed that abandonment rates jumped when the video was longer than 15 seconds. Further, video ads of 6 seconds had higher recall and return on ad spend than longer videos.
Hootsuite engagement shoots up as they post new IG reels:

Sequential Storytelling
Consumers today are bombarded by ads, marketing messages, and ads disguised as content. People are also less tolerant of brands that stretch the truth or fill up their ads with slick production, marketing phrases, and puffery.
Consumers are placing a higher value on authenticity. How important is it? One study showed that only 1% of Millennials say a compelling ad would make them trust a brand. They rank authenticity more important than the content itself. In 2022, authenticity will be one of the differentiating advertising trends.
Read more from 12 marketing experts: How to Ensure Authenticity in Marketing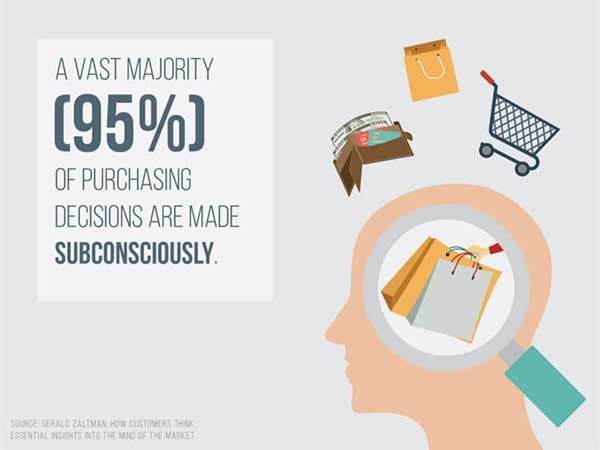 Digital Publishing Trends in Content
They say content is king, but is a bad king good for the people? Publishers need to create high-quality and valuable content that gives audiences a reason to visit and stick around.
Increasing Content Quality
It's easy to get lost in the sea of content available today. Search for just about any topic and you'll find tens of millions of results (or more). Consumers are increasingly seeking out high-quality and unique content and publishers need to be, too.

Google, the gorilla of search results traffic, defined how they view high vs low quality content a few years ago. They were looking for content with an E-A-T model, "Expertise – Authoritativeness – Trustworthiness".
Keeping E-A-T in mind for content production will help both to build brand trust and authenticity from readers, but also ranking and traffic from search engines.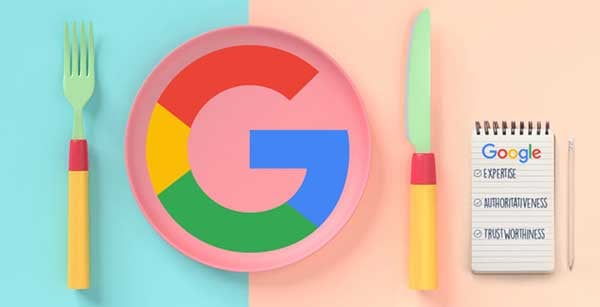 Updating High-Performing Content
At current pace, the internet is expected to have 463 Billion GB of new content every day, by 2025. Content will get outdated fast, and the best investment is to improve and strengthen your best content.
Many publishers are aggressively updating their high-performing content to ensure its freshness. Recency is one of the 200 factors Google examines when judging content. Searchers value it, too. Since the date of publication is shown on search results, make sure there's a recent date.
Updates should not focus on moving words around or just adding a few keywords. It's about adding depth and context to topics your audience finds of value.
Many publishers have seen benefits from reformatting existing content to better serve the mobile audience.
The majority of online traffic has now shifted to mobile and it's had an impact on the way content is formatted and delivered.
Search engines like Google now prioritize mobile-optimized content for mobile searches and primarily use the mobile version of publisher web pages for ranking and indexing.
Digital Publishing Trends in Technology
Publishers have been leveraging technology for speed and efficiency over the past few years. In 2022, artificial intelligence is set to play an even bigger role.
The Emerging Role of AI
From recommendation engines, workflow automation, ad targeting, and dynamic pricing, and content aggregation, artificial intelligence is becoming mainstream for publishers.
The Washington Post uses automated storytelling for hyperlocal coverage, such as HS football games and data-intensive topics. Bloomberg generates thousands of articles using automation from company earnings reports.
Advertisers are also demanding more robust ad delivery systems which can handle multivariate testing to optimize performance.
By combining data about visit frequency, content selection, newsletter signups, consent choices, adblock unlocking, and more, machine learning can help identify best offer, best time, to drive average revenue per visitor.
Personalized Delivery
AI is also playing a role in personalizing content and advertising. Consumers have become accustomed to personalization from experiences with Netflix, Amazon, and retailers worldwide that make product recommendations based on past purchases and behavior.
Failing to deliver relevant content, whether it's advertising or otherwise, risks audience loyalty. Nearly three-quarters of consumers say they are frustrated when websites do not personalize the content for them.
Need more stats to build your personalization business case? Here's 56 current personalization findings.
Digital Publishing Trends in Social Media
Social media habits are changing. Whether it's Facebook's decision to focus more on families and relationships rather than brands or consumer adoption of emerging platforms and shorter content, publishers have some decisions to make in 2022.
Influencers are Making an Impact
Though they haven't been leveraged in publishing nearly as much as by consumer brands, there's growing evidence of the power of influencers to connect with niche audiences. Attracting the right audience is one of the reasons publishers should consider influencer marketing.
Micro-influencers, those with under 100,000 social media followers, are used 10x than mega-influencers (over 1M followers), by brand marketers

The influencer market is estimated to hit $15 billion by the end of 2022

As of 202, there were 1,360 influencer marketing agencies and marketplaces

80% of consumers have purchased something via an influencer recommendation

60% of millennials take advice from YouTube influencers over traditional media personalities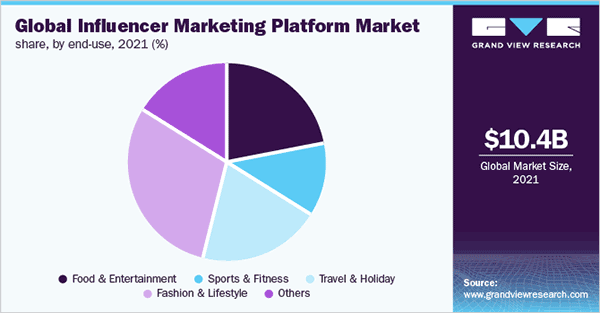 The Rise of TikTok
TikTok hit 1 billion active users in 2022, just 4 years since launch. It was the most downloaded app of 2021, with over 3 billion users downloading the TikTok app.
What started as a music platform, morphed into short-form video aimed at exceptionally young users, has now become a viable and significant force in commanding consumer attention. The average user opens TikTok 19 times per day.

Publishers will need to make their own decision whether they should use TikTok and other emerging media as a way to grow their audience, but they cannot afford to ignore the unprecedented growth and the way TikTok engages and holds consumer attention. It's worth taking a deep dive into the platform's algorithm matching process to understand how it presents content in a way to keep audiences engaged.
Instagram Reels and Facebook Stories are also trying to capture users seeking short-form content. More than 500 million people use Insta Stories every day. More than 4 million businesses advertise there every month.
Social vs. Owned Media
Will 2022 be the year publishers define the love-hate relationship with social media? While there's no question social media can help with reach and traffic, there's a fundamental flaw in the way social media works that puts publishers at a disadvantage.
When you post on Facebook, Twitter, Instagram, TikTok, or any other platform, it's the platform that controls the audience and the metrics. Your content is supporting and helping the social networks build their audience and their ad dollars. In 2022, advertisers are expected to spend more than $56 billion on social media alone.
Social platforms capture the valuable first-party data you need to compete effectively, especially as third-party data like cookies start to fade. Publishers have effectively used third parties to build the relationship with the visitor, but that may be changing.
A report by SocialInsider suggests publishers lag other industries for social engagement with their posts. For example, publishers would post single image posts on Instagram, though carousel options were driving more engagement.
Premium publishers have been wrestling with how to play the social media game for some time. Expect some publishers to put more energy into building their own first party data to be less reliant on platform data. The Drum suggests there's something of a gold rush to leverage 1st and zero-party data. 
Stepping into the Metaverse
The Metaverse is coming together, though in it's infancy, and likely overhyped currently. However there are pockets where consumers are already quite comfortable, such as multi-user worlds and in VR environments and games.
Brands will certainly be there to establish a presence, and well positioned ads. Publishers need to be in discovery and exploration mode for the metaverse. WSJ journal advices investors to "look into the metaverse even if they do not understand what it is yet". Publishers should take note.
Consider how the following will play out in metaverse environments:
advertising options
shared experiences among visitors in real time
user engagements, contests, events
tying metaverse with other publisher content, newsletters, promotions
Research from Insider Intelligence predicts 65 million people will be using VR and 110 million using AR every month in 2023.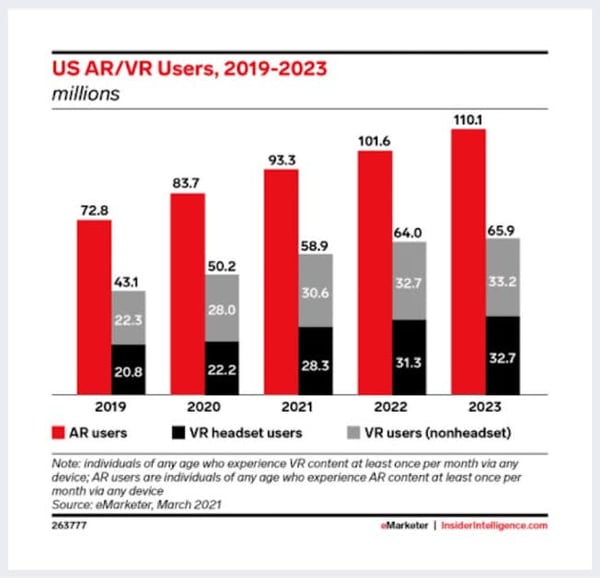 To stay abreast of metaverse topics, consider Time's Into the Metaverse newsletter, or learn about innovations in extended realities with XR Today.
Digital Publishing Trends in Audience
News is increasingly becoming more distributed. Only a quarter of users now say they start their search with a website or app. The younger the audience is, the less likely they are to go directly to your website, regardless of reputation.
The Future is Visitor Relationships
Consumers are hungry for information and content, yet they are losing trust with sources and sites. The publishers that build on first-person relationships with each visitor, and can do it as scale, will survive and thrive.
Conversation tools are growing like gangbusters, from Slack to Drift chatbots to Facebook Messenger. Consumers want a two-way relationship, and not be reduced to eyeballs served ads. Some industry quotes on the topic:
"Building your first-party relationships will be the critical foundation for success."
– Tom Affinito, LiveRamp
"Readers who subscribe and register are highly engaged and come back frequently. And the information they're sharing is only going to be more accurate — and ultimately result in better campaigns for our advertisers."
– Jay Gloglovsky, New York Times.
"A successful publishing strategy that will not only survive, but thrive, must have a relationship with its users at its core."
– Rob Beeler, Beeler.Tech, Golf.com
We are increasingly in a user-first world. Site visitors are more empowered than ever, and expectations are even higher. Tech innovation and government regulation are helping to accelerate the impact of that trend.
Traditionally, publishers have not have the tools to manage visitor engagement and relationship at scale, nor to blend the data gathered from each interaction to increase the conversion of the next.
Serving Gen Z
Gen Z (born between 1997 and 2012) has an even weaker connection with your brand. These 9 to 24-year-olds are almost twice as likely to access your content via aggregation sites, social media, or mobile alerts. These are flyby visitors that aren't as likely to become loyalists. They may help grow your traffic numbers so you can serve ads, but publishers need to find ways to engage this next generation of consumers to stay viable.
Getting Ready for Generation Alpha
And then, it's time to start worrying about the next generation. Generation Alpha is coming right behind Gen Z. While they may be less than nine years old right now, this upcoming generation is more immersed in digital media than any previous generation.
They will never know a time before smartphones, social media, voice assistants, and streaming video.
By 2050, this generation is forecast to be the largest generation of middle-class consumers that ever lived.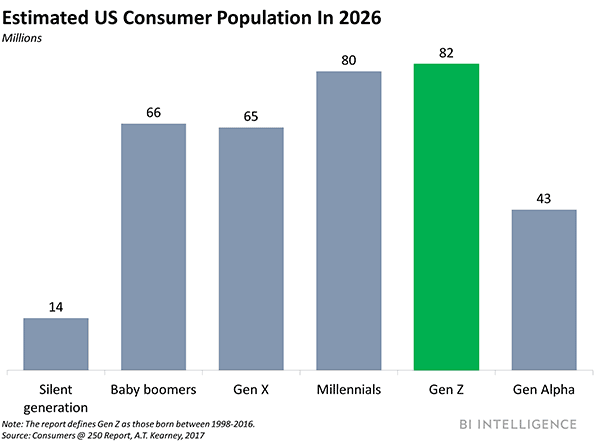 Boomers are Buying
Don't overlook the Baby Boomers. Stats show their buying habits are significant, and growing.
In 2020, Boomer spending online soared 49%. And they weren't' slowing down.
In 2021, 90% of Boomers shopped online, beating Gen Z shoppers by 20%!
Publishers need to think about how the demographic trends match up to their audience segments and content strategy, to maximize their engagement and revenue potential.
---
The digital publishing industry is very much in a disruptive state, with changes internally and externally, and the future still cloudy on several fronts. But consumers' interest in content continues to grow, as they look for publishers focused on user-first, consensual, and authentic experiences.
Michael Yeon
VP Marketing, Admiral
By Admiral
Admiral helps digital publishers grow visitor relationships via adblock recovery, per-site subscriptions, multi-site subscriptions, email subscriptions, social subscriptions, privacy consent and more, powered by Admiral's one-tag, one-vendor, one visitor experience Visitor Relationship Management (VRM) platform.