Online media publishers can leverage social media engagement to increase loyalty and stickiness, drive visitors back to your website for more pageviews, and help grow revenue. It makes sense to use test and apply tactics to create more engaged visitors.

Social media has become a staple in the lives of many around the world and is the perfect place to grab the attention of potential readers. By creating social media engagement questions with graphics, you can connect with your followers and interact within the new virtual world in which we live.
Adding a picture to your social media posts can increase engagement with more clicks, reactions, and shares. Buzzsumo reports a 2.3x lift in engagement when using an image, and Twitter reports 35% more retweets when an image is used.
It's important that any engagement tactic fits your brand, tone, and audience. A sports site is more likely to have audiences ready to weigh in on the best plays, players, and teams, while a gaming site visitor may have opinions about consoles, tech, playing tips, and new releases.
Travel sites can ask about best or worst trips, transportation options, sunny or snowy, water or land. The options can be limitless, and on point.
Measure your social results, shares, likes, and comments to identify the prompts that work best for your business.
Below are some of the most engaging questions you can use to boost your reach and engagement online, and grow your social media followers. 
Question of the Day
Asking a question of the day offers followers an opportunity to share their thoughts and opinions and provide you with answers that may help guide future content. Questions of the day can be themed by week or month, such as asking all questions for one week about movies, television shows, food, or gratefulness.
Popular questions of the day that have high engagement rates include:
What are you grateful for today?
(Tag them below) Who do you admire?
What one thing do you want to accomplish today?
Did something make you smile today? If so, what?
(Tag them below) What is one way someone has helped you lately?
(Tag them below) Who is the person you go to when you need to talk?
What is a difficult lesson you have recently learned?
What is the best thing that has happened to you in your life?
If you could choose a job anywhere in the world, what and where would it be?
What is the number one travel destination on your bucket list?
What three things would you bring with you to an island getaway?
What was the last movie you watched?
Where would you be if you were stuck in the last television series you watched?
What is your number one goal for this year?
Who would it be if you could have coffee with any person (living or dead)?
What are your plans for the weekend?
What sci-fi technology do you wish existed?
What is your favorite season? Please share a photo of it below.
What's your favorite GIF? Share it below!
What's your biggest pet peeve?
What is your favorite flavor of ice cream?
How do you like your coffee?
If you could only eat one meal for the rest of your life, what would it be?
Should pineapple be a pizza topping? (this one gets a lot of engagement)

This or That
This or That social media posts are similar to poll questions but offer followers only two options to choose from. Ask followers if they prefer this to that. Try tailoring the This or That to your specific audience, topics, or niche. You'd be surprised at how many you can come up with.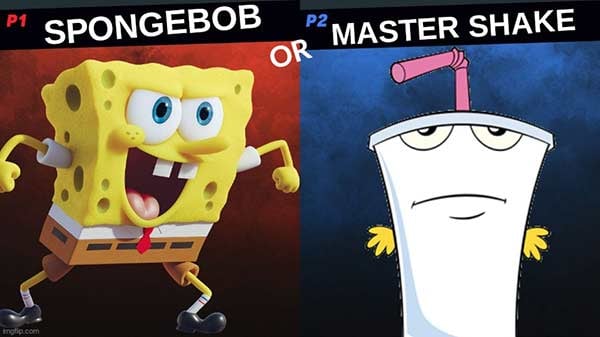 Some popular this or that questions include:
YouTube or Netflix
iPhone or Android
Morning Person or Night Owl
Travel to the Past or Future
Window Seat or Aisle Seat
Read Minds or Move Objects
100K Facebook Followers or 100K TikTok Followers
Morning Workouts or Late-Night Workouts
Dog or cat person?
New clothes or New phone?
Rich friend or Loyal friend?
Laundry or Dishes?
Hot coffee or Iced coffee?
Dinosaurs or Aliens?
Live 40 yrs with a great marriage or 80 yrs single?
Halo or Call of Duty?
Individualism or Collectivism?
Check the weather or check sports scores?
Literature or fine art?

Holiday-Related Social Media Questions
When it comes to social media marketing and engagement, take advantage of the holidays and special occasions. Whether it is Halloween, Christmas, or your company's anniversary, take advantage of the special occasion and share fun engagement posts on social media.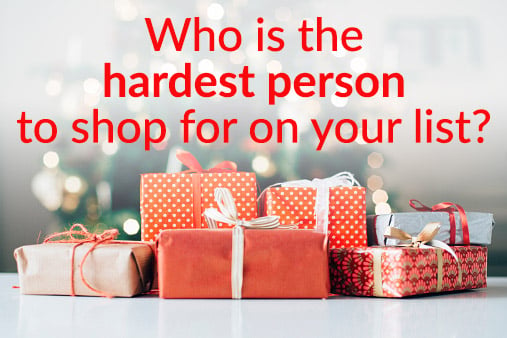 Engagement posts for social media during the holidays that gain a lot of attention include:
Post a picture of your favorite holiday
What is the best gift you have ever received?
If you could get any wish on your birthday, what would it be?
What does the perfect holiday gathering with family look like?
Do you…wrap or bag gifts?
(Tag them below) Who is on your holiday shopping list?
I am thankful for _______.
The coolest costume I've ever seen was _______.
What is your favorite Halloween candy to receive?
Do you prefer flowers, card, or a gift on Valentines?
Do you know someone with a birthday the same week as yours? (tag them below)
Who is someone you would like to thank for their military service?
What would be your favorite tree to plant?
What does freedom mean to you in 4 words or less?
Post a picture of yourself or someone you know in military uniform.

Questions to Ask About Your Brand
Sometimes the best social media engagement comes from asking direct questions about your brand and what your followers want. Some of the best engagement posts for publishers using their brand to learn more from followers include: 
What is your number one topic you want more of on (site name) right now?
What questions do you have about (topic)?
What time of day are you most likely to read stories about (content topic)?
What is one (subscription or premium content product) you would like to see us offer?
What is your favorite blog about (topic)?
Do you prefer videos, podcasts, or blog posts?
What is the one topic you trust (your site) to cover better than any other?
What would it be if you could receive one product/service from us for free forever?
What about our products/services would you like to learn more about?

Fill-in-the-Blank
Followers on social media love fun graphics with fill-in-the-blank sentences. Creating fill-in-the-blank questions on your social media helps bring out the creativity of your followers and could create some fun stories for future engagement posts.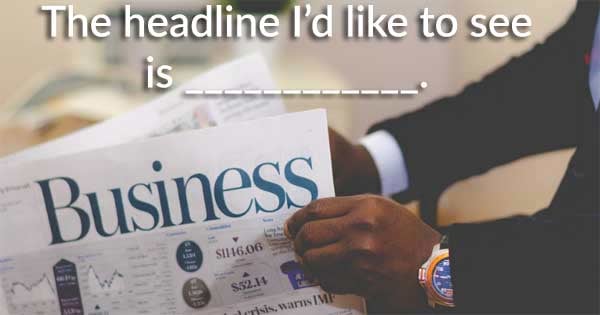 Some of the most popular fill-in-the-blank posts for publishers include: 
(Tag a friend) ______ is an awesome person, and I want everyone to know!
I'm inspired by _____.
If _____ were an Olympic sport, I would take home the gold!
If I could snap my fingers and be anywhere in the world right now, I'd be in ______!
If I were to write a novel, it would be about _____!
My all-time favorite book is ______.
My favorite band in the world is _____.
My favorite brand in the world is ______.
The social media network I use the most is _____.
_____ makes me smile.
_____ is my favorite locally-owned business in _____!
(Wrong answers only) The key to happiness is _____!

Ask Questions Using Polls
Create a poll and ask what your followers think. The information collected from the polls can help guide future post ideas and other related business plans for your publishing company. Polls can include funny questions, random questions, or product-related questions. Offer at least four options for each survey question for followers to choose their favorite answer.
Examples of polls for higher engagements on social media include:
What's your favorite type of book?
What time of day do you check social media accounts for the first time? 
Are you a…(fill in with any options regarding personalities)
Michael Yeon
VP Marketing, Admiral
By Admiral
Admiral helps digital publishers grow visitor relationships via adblock recovery, per-site subscriptions, multi-site subscriptions, email subscriptions, social subscriptions, privacy consent and more, powered by Admiral's one-tag, one-vendor, one visitor experience Visitor Relationship Management (VRM) platform.